FITOK Delivered Gas Control Panels to European Customer
FITOK recently delivered gas control panels to European customer for its hydrogen-based Distributed Energy System (DES).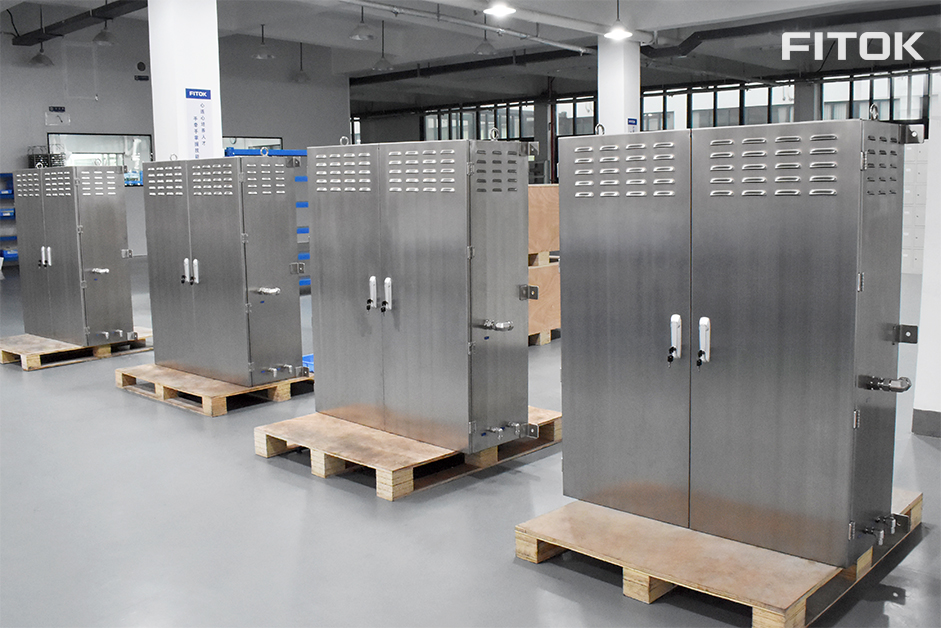 DES is decentralized near electricity consumers, in which electrolyzer systems produce hydrogen by water electrolysis with electricity generated from wind or solar energy, and the hydrogen after being compressed is supplied to fuel cells to generate electricity through electrochemical reactions for consumer use. DES has the advantages of high reliability of power supply, low power transmission and distribution losses, low-carbon and environmental protection, low installation and maintenance costs, etc.
As an important part of fuel cells, the main function of gas control panels is to reduce hydrogen pressure to provide a stable hydrogen input to fuel cells. Hench, it is important to select a reliable gas control panel. As an insightful fluid system manufacturer in the industry, FITOK has accumulated a wealth of experience in addressing the challenges of hydrogen applications and system integration to provide one-stop solutions for your needs.
Features of FITOK gas control panels are as follows.
Wetted metal material is 316L stainless steel to reduce the risk of hydrogen embrittlement. If you have higher requirements for material resistance to hydrogen embrittlement, we can also provide enhanced-316/316L material (designator SH), whose Ni > 12%, Nieq ≥ 28.5%, with excellent resistance to hydrogen embrittlement.
FKM and PEEK as non-metallic materials for good hydrogen compatibility.
Modular design with better extensibility.
Plug-and-play for easy installation and maintenance.
EC-79 certified tube fittings with excellent sealing.
Actually besides the distribution of hydrogen from an electrolyzer and of course fuel cells, the typical applications of FITOK gas control panels also include:
Bulk storage systems.
Mixing of H2 and Natural Gas into the domestic gas network.
For more information, please see FITOK Products for Hydrogen Systems. Should you have any questions, please contact our sales staff or authorized distributors.
Related Articles: