Thank You for Visiting FITOK at SEMICON Taiwan 2022
The three-day SEMICON Taiwan 2022 came to a successful conclusion on September 16th. Thank you for visiting FITOK booth during the exhibition!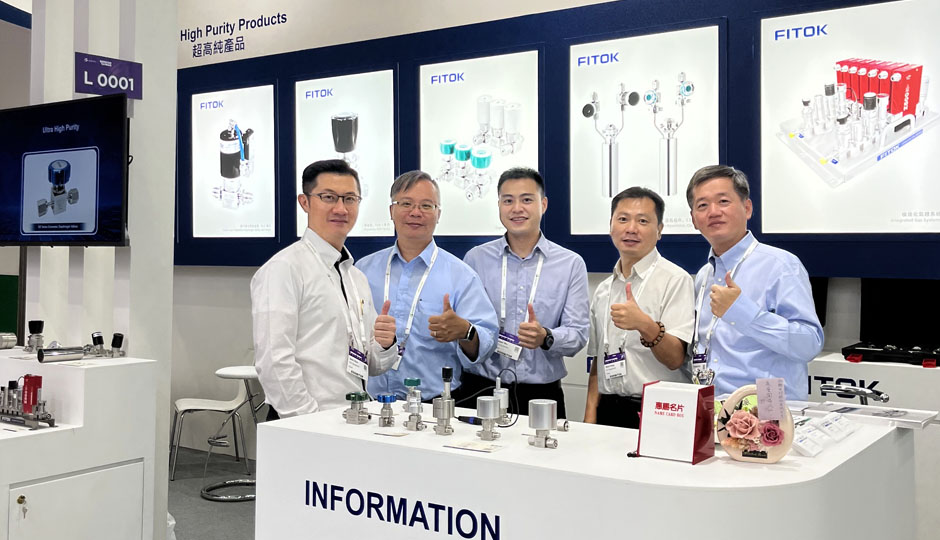 FITOK showcased various new high purity and ultra high purity (UHP) products at the exhibition, including DK Series High Temperature Diaphragm Valves, CSR Series Canister Assemblies, and GP Series Ultra High Purity Pressure Gauges. The continued introduction of new products demonstrates FITOK's vibrant innovation and R&D capabilities. Our star products, including Integrated Gas Systems, ALD Series Atomic Layer Deposition Diaphragm Valves, FR Series Metal Gasket Face Seal Fittings, TBA and TEP Series High Purity Tubing received considerable attention from visitors as always.
Thank you for your continuous support and trust to FITOK. We are dedicated to continuously providing our customers with specialized products and professional services.
For more information about FITOK products and services, please visit our website www.fitok.com. You can also contact us via info@fitok.com.